WHO WE ARE
Our legal team is composed of experienced attorneys and staff members who are ready to help. Get to know us better by reading our bios
WHAT WE DO
We focus in various aspects of Immigration Law such as Citizenship and Naturalization, Deportation Defense, Removal, Adjustment, and Asylum, Family Law & more.
WHY CHOOSE US
We strive for excellence in all areas of our practice.  Amezola Legal Group's attorneys are earnestly invested providing our clients the best service possible
HAVE QUESTIONS ABOUT DACA, DEPORTATION DEFENSE, OR CITIZENSHIP? ASK OUR EXPERTS.
EXPERIENCED IMMIGRATION ATTORNEYS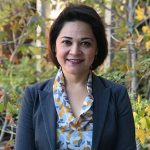 Maricela Amezola


Citizenship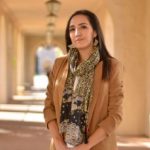 Serena Salinas


Deportation Defense


Family Law

"I will like to extend my deepest appreciation for the legal services rendered with high level of professionalism , respect and privacy to me by Attorney Maricela Amezola and I will highly recommend her Law Firm to anybody that need this type of services. "
"Attorney Amezola is a professional with the utmost care for her clients. She personalizes her cases and makes you feel as if your case was her priority at all times. She was always available to speak with me at a moment's notice and provided solace with her words and knowledge of the law. My parent's immigration paperwork went through just fine and now they are in the United States with me. I highly recommend her services to anyone".
"Maricela helped me and my family in the worst time of our lives. My father was going to be deported and she helped him in his deportation case. She won his case and helped him get his green card back. She was great, personable and was available to answer all of our questions at any time. She was very accessible and definitely helped change in my mind the negative view I had about attorneys. Thank you again for all your help and for helping my dad keep his green card".
"Maricela is a great attorney. I recommend her to anyone who has a contested divorce. My husband lied to me about his income and she was able to discover that his income was higher than he told the court. She went above and beyond her duty to help my case and she made me feel very special as her client. She was personable, informative and her attention to my case was great. At the end my ex-husband ended up paying more to me than he imagined. Thank you attorney Amezola for your special care in my case".
"I almost lost my green card when my wife divorced me and we did not remove our conditions. Attorney Amezola helped guide me through the process and we submitted the removal of conditions to USCIS and she won it. Thank you very much for your help, you were great and helped me stay in the United States".
"My husband died last year, he was a citizen. Attorney Amezola helped me get my visa approved even though he was dead. I had lost faith in the system and attorney Amezola helped me regain the trust again. Attorney Amezola speaks my language and she translated everything for me. I trust her and will use her services again".