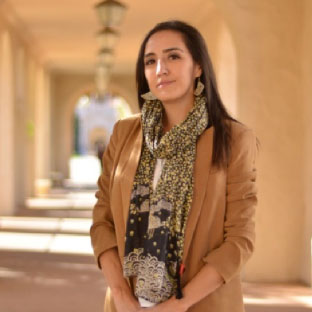 SERENA SALINAS was born and raised in Visalia, located in California's central valley.  Prior to being admitted to California's State Bar, she graduated from the University Of California Davis School Of Law, where she received a Public Service Law & Pro Bono Certificate upon graduating. She obtained her Bachelor's Degree from the University of California, Los Angeles, and her Associate of Arts Degree from the College of the Sequoias.
Serena is now based in San Diego, assisting California inmates with their post-conviction needs and non-citizens with their immigration needs. She is well versed in parole suitability hearings, writs of habeaous corpus, proposition 36 hearings and youth opportunity parole hearings. She is also well versed in deportation hearings like asylum, withholding of removal, Convention Against Torture, cancellation of deportation, among other forms of relief.
Serena prides herself in giving her clients the attention they deserve, work with them collaboratively to address their legal needs while guiding them through a complex system.
In her spare time, Serena can be found playing with her daughter and her two dogs Kage (kaw-gay) & Haiiro (hi-row) at one of San Diego's many dog beaches, reading or drawing at Balboa Park or a café, eating a cheese slice of pizza, picking up a comic book, going on a road trip, or surfing at La Jolla Shores.
ADMITTED TO PRACTICE
State of California
United States District Court, Northern District of California
United States District Court, Southern District of California
EDUCATION
University of California Davis School of Law; Juris Doctorate
University of California, Los Angeles; Bachelors Degree – History & Chicana/o Studies.
College of the Sequoias; Associate of Arts – Theatre Arts
PROFESSIONAL ASSOCIATIONS
San Diego County Bar Association
California Public Defenders Association
American Immigration Lawyers Association