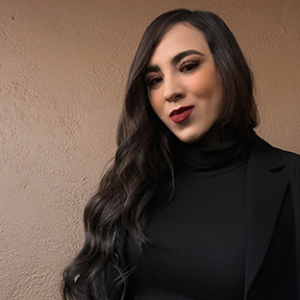 Yuriko was born in Los Angeles, CA. However, she was raised between the border of San Diego, CA and
Tijuana, Mexico. She is the youngest daughter of four siblings. Her mother like many others immigrated to the United States in search of a better future and as many know the road was not easy and for that reason Yuriko is proud to be part of the fight to keep families together. She attended San Diego City College and completed courses related to Business Administration, Principles of Marketing and Customer Relationship Management. She is strongly focused on her development and career growth and is looking forward to obtaining the ABA Approved Paralegal Certification. On the Year 2018, Yuriko began working as an Immigration Advocate at an association for the low-income immigrant community and it was there where she discovered her passion to help reunite families "Families Belong Together". In May 2018, she was given two Certificates of Recognition from the City of Los Angeles, District 14th Councilmember Jose Huizar and from the California State Senate 24th District President Kevin De Leon, stating her outstanding contribution, volunteerism, dedication and ongoing commitment to the immigrant community.
On her free time, she enjoys the company of her loved ones, loves walking along the seashore, watching sunsets and enjoying a good romantic or comedy movie.